Top 5 Alternatives to Euro Truck Simulator 2: Paving the Way to New Roads on Your PC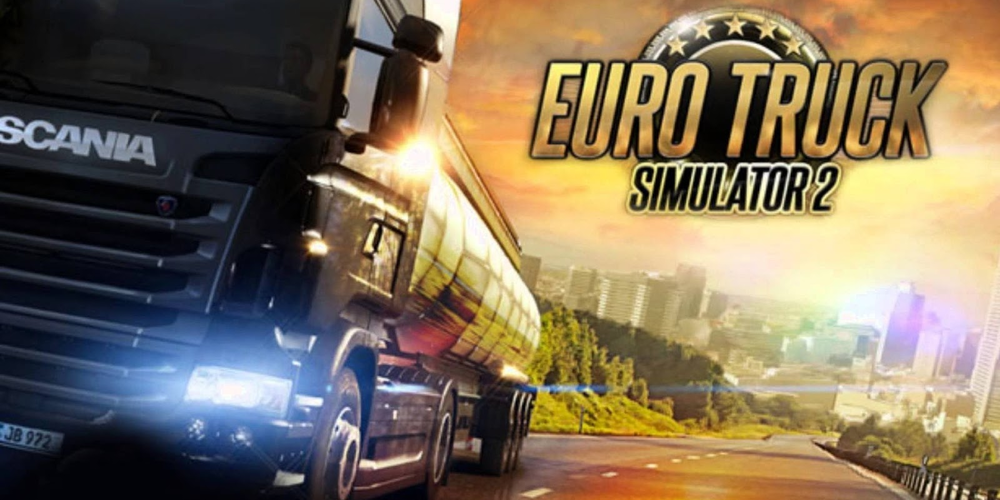 Euro Truck Simulator 2 (ETS2) is undoubtedly one of the most successful truck simulation games in the market, providing players with immersive driving experiences across Europe. However, if you are an avid fan of driving and simulation games and are looking for new ways to explore different regions, landscapes, and new challenges, then you are in for a ride! We have compiled a list of 5 fantastic alternatives to ETS2 that will offer you a unique and engaging gaming experience. Gear up, and let's get started!
1. American Truck Simulator
Developed by the creators of ETS2, SCS Software, American Truck Simulator (ATS) shifts its focus from European roads to the vast landscapes of the United States. This alternative lets you feel the spirit of the American trucker, taking on the challenges of the "land of opportunity."
Functions:
Drive authentic, licensed trucks from leading American brands, such as Kenworth, Peterbilt, and Volvo.
Explore diverse landscapes, cities, and landmarks, including the iconic Golden Gate Bridge or the city of Las Vegas.
Deliver various cargo types across hundreds of miles of authentic American highways.
Grow your trucking empire by starting as a driver and becoming a fleet owner or a logistics manager.
In-Depth customization options for your truck, including paint jobs, accessories, and performance upgrades.
Advantages:
Continuously expanding the game world with new map expansions and additional states.
Strong modding community, providing various mods to enhance your gaming experience.
Realistic weather, traffic, and lighting systems give you an immersive driving experience.
Usability:
ATS is suitable for all ages and experience levels. With a wide array of settings, control options, and difficulty settings, the game adapts to nearly any playstyle or input device, offering a smooth driving experience for both newcomers and established truckers.
Pros:
Authentic American driving experience
Expansive and detailed map
Strong mod support
Robust customization options
Cons:
Map expansions can be slow to release, and some areas still require additional content
2. Spintires: MudRunner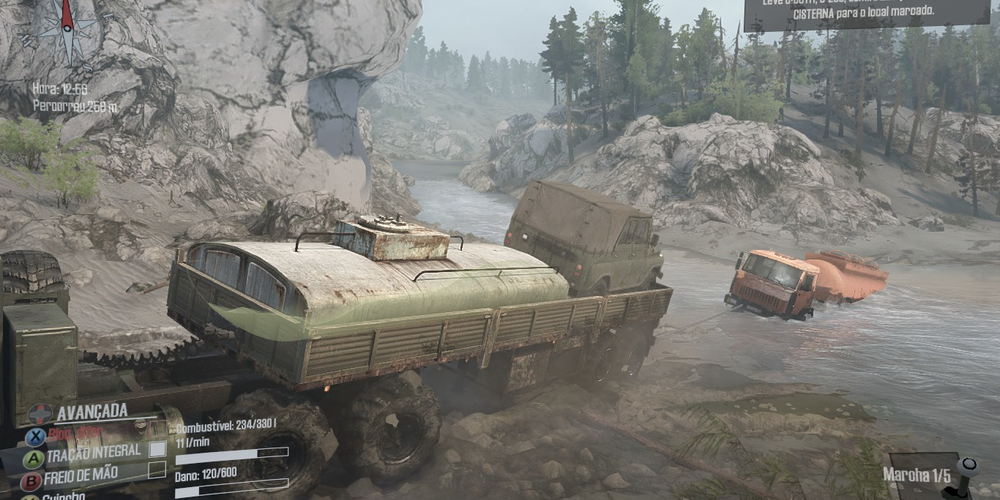 Spintires: MudRunner is a unique off-road driving simulation game that offers players the challenging experience of tackling the toughest terrain in the Russian wilderness. Developed by Saber Interactive, MudRunner lets you drive powerful all-terrain vehicles through mud, water, and uneven surfaces, ensuring hours of engaging and challenging gameplay.
Functions:
Choose from up to 19 powerful all-terrain vehicles, each with its own unique characteristics and attachments.
Tackle the extreme off-road conditions of Siberia with a realistic physics simulation of mud, water, and terrain.
Deliver logs to complete objectives in vast, open-world environments.
Solo and multiplayer cooperative gameplay modes, allow you to team up with friends to conquer the wilderness together.
The new expansion, "American Wilds," expands the game world with new vehicles, environments, and challenges.
Advantages:
Realistic and challenging off-road physics simulation.
Engaging and varied gameplay objectives.
Strong mod support and active community.
Multiplatform support: Play on PC, PlayStation 4, Xbox One, and Nintendo Switch.
Usability:
Spintires: MudRunner is designed for players who enjoy overcoming challenging environments and extreme off-road conditions. The game offers a unique experience for both casual and hardcore driving simulation fans. With intuitive controls and difficulty settings, MudRunner is perfect for those looking for a fresh and authentic off-road gameplay experience.
Pros:
Unique and challenging gameplay
Realistic physics simulation
Strong mod support
Multiplatform availability
Cons:
The steep learning curve for newcomers
It may be too challenging for some players
3. Bus Simulator 21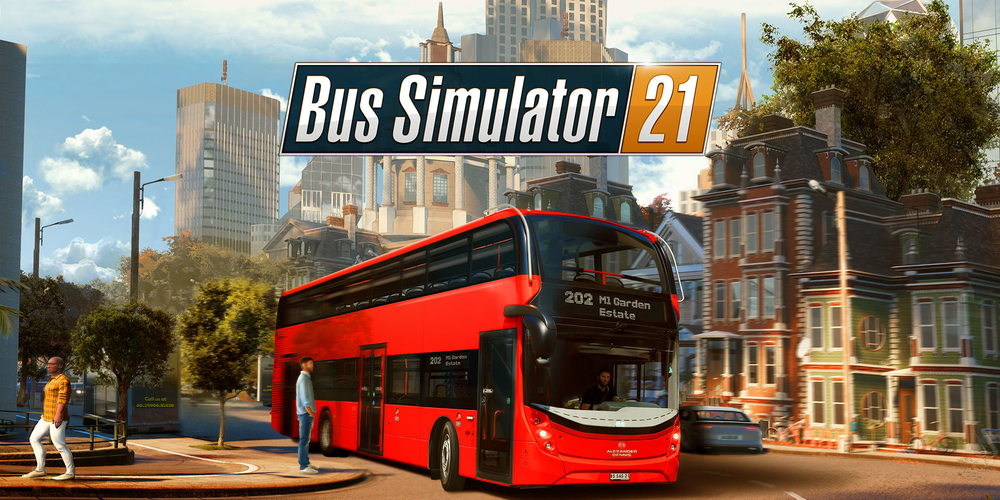 Join the life of a public transportation bus driver with Bus Simulator 21.
Functions:
Drive a variety of licensed buses from popular real-world manufacturers like Mercedes-Benz, MAN, and IVECO.
Navigate through a sprawling, fictional European city with its districts, highway systems, and a dynamic day-night cycle.
Manage your fleet of buses, routes, and timetables.
Fulfill a wide range of tasks, from scheduled stops and rush hour traffic to special events and natural disasters.
Maintain and customize your fleet with an in-depth customization system.
Advantages:
Realistic and engaging gameplay that captures the life of a bus driver.
Detailed and immersive open-world environment
Multiplayer cooperative mode allows you and your friends to manage routes and buses together.
Usability:
Bus Simulator 21 is designed for anyone who enjoys the nuances of public transportation management and driving but is also accessible to newcomers interested in trying their hand at becoming a bus driver. With interactive tutorials and a vast range of customization settings, it offers a convenient, enjoyable, and rewarding gaming experience.
Pros:
Realistic bus driving experience
Authentic vehicle physics and sounds
Extensive fleet and route management features
Multiplatform availability
Cons:
Steep learning curve for newcomers
Graphics may not appeal to everyone
4. BeamNG.drive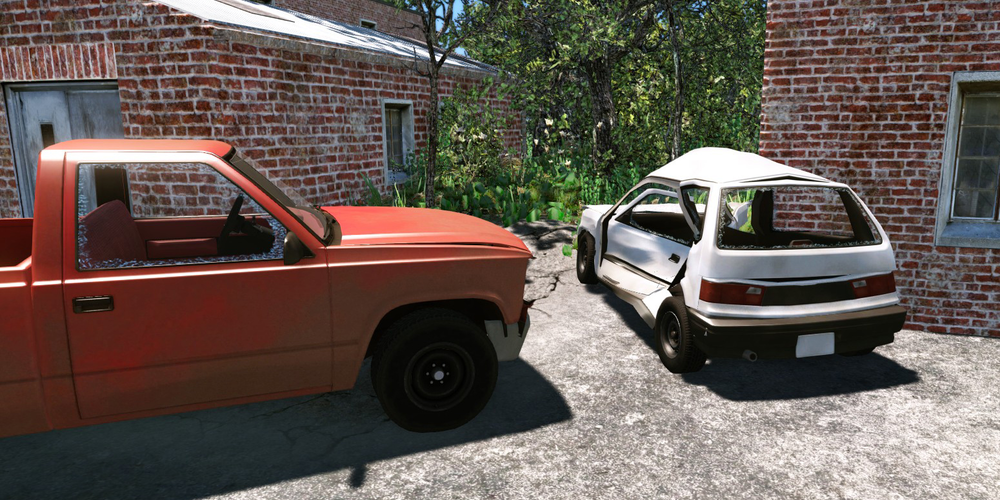 Experience the most realistic car physics in a driving simulation game with BeamNG.drive.
Functions:
Drive a wide variety of vehicles, including trucks, supercars, and off-road vehicles, across various environments and terrains.
Experience incredibly realistic physics and soft-body damage simulation.
Create and share your own vehicle designs, scenarios, and maps through the in-game editor and mod support.
Tackle various challenges, such as stunt driving, racing, off-roading, and crash testing.
Advantages:
Unparalleled realism in terms of car physics and soft-body damage simulation.
Extensive mod support and a dedicated modding community.
Unlimited possibilities for creating and sharing custom content.
Wide variety of gameplay objectives and styles.
Usability:
BeamNG.drive is perfect for driving enthusiasts who appreciate realism in vehicle physics. Its realistic soft-body damage simulation offers a unique thrill that many other driving games lack. The game also provides intuitive controls and an easy-to-use in-game editor, making it accessible for beginners and experienced gamers alike.
Pros:
Exceptional realism in vehicle physics and damage simulation
Extensive mod support and dedicated modding community
User-friendly in-game editor
Wide variety of gameplay objectives and styles
Cons:
Some players may find the level of realism overwhelming
Steep system requirements for optimal performance
5. Truck & Logistics Simulator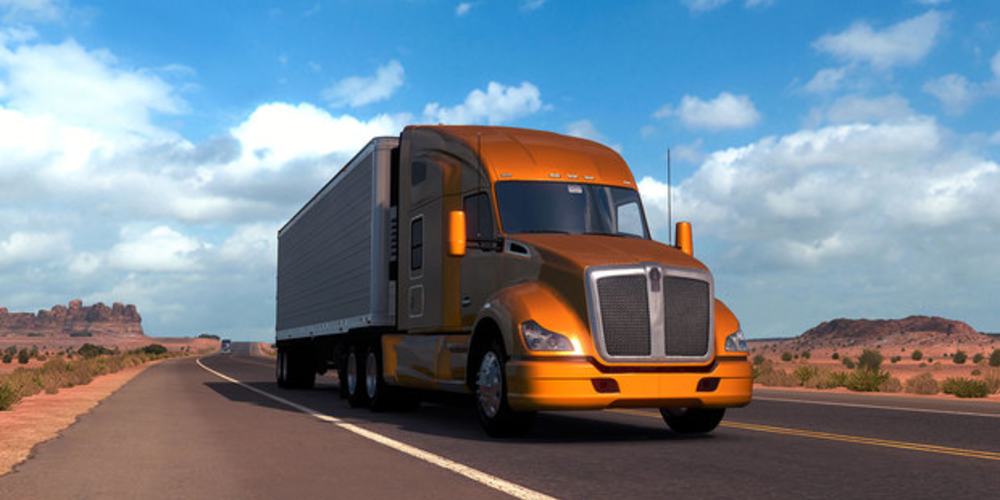 Become a key player in the transportation industry with Truck & Logistics Simulator.
Functions:
Drive and operate numerous vehicles, including trucks, vans, cranes, forklifts, and more, to transport various cargo types.
Experience urban and off-road environments with realistic traffic and weather conditions.
Manage vehicle fuel levels, maintenance, tire wear, and more.
Work your way up in the transportation industry, starting as a driver and eventually building your own logistics company.
Advantages:
Diverse vehicle selection, offering unique gameplay experiences.
Realistic traffic simulation and weather conditions.
Engaging progression system in building your logistics company.
Multiplayer cooperative mode allows you to work together with friends.
Usability:
Truck & Logistics Simulator appeals to a wide audience thanks to its diverse vehicle selection and engaging gameplay mechanics. Whether you are a fan of traditional truck simulators or want to experience the world of logistics management, this game offers something for everyone. It also features user-friendly controls, making it accessible to players of all skill levels.
Pros:
Diverse vehicle selection
Realistic traffic and weather simulation
Engaging progression system
Multiplayer cooperative mode
Cons:
Some bugs and optimization issues
Graphics may not appeal to everyone
In conclusion, these five alternatives to Euro Truck Simulator 2 each offer unique driving simulation experiences, from the vast landscapes of the United States in American Truck Simulator to the extreme off-road challenges in Spintires: MudRunner. Whether you choose to become a bus driver in Bus Simulator 18, test the limits of vehicle physics in BeamNG.drive, or take control of a global transportation empire in Truck & Logistics Simulator, these games will provide you with endless entertainment and satisfy your hunger for driving simulation. Happy trucking!