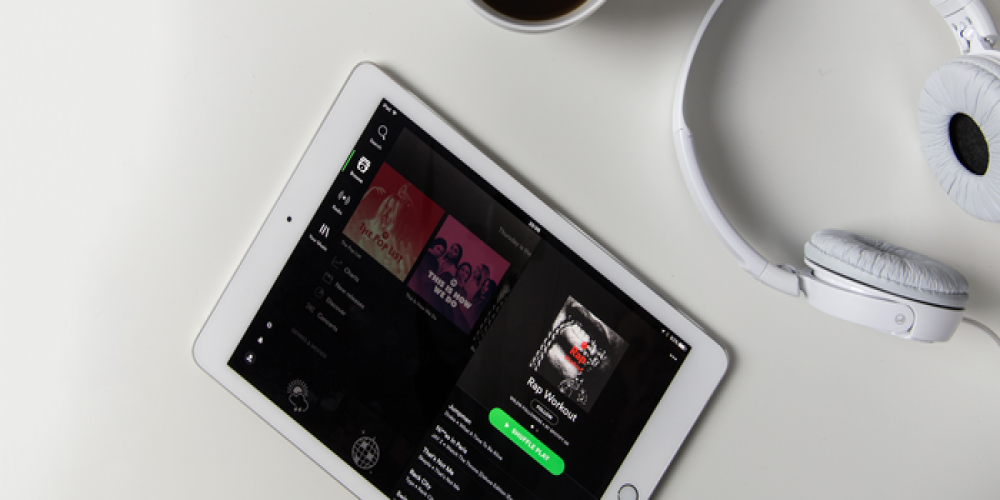 Spotify offers premium and free users ample opportunities to create playlists for every taste and situation. We'll tell you in detail how to master this service on any device like a pro.
Make Playlists in Desktop Version
If you prefer to use the desktop app for a better overview, follow these steps:
Click "File" in the top menu and select "New Playlist" from the drop-down box.
Enter your title or leave the default one and save the changes. If you wish, add a short description and attach a picture as a cover.
The name of the new playlist will appear on the left. Now you need to fill the collection with your favorite tracks. You can search for songs and artists and add them to the list or simply drag and drop them to the desired location.
To not bother with each song separately, you can add full albums to your playlists. To do it, find the desired LP or EP, click the three-dot menu, and pick "Add to Playlist." You can also drag and drop them by dragging the artwork.
Make Playlists in Mobile Version
Creating your own playlist is not difficult at all in the Spotify mobile app for any platform:
Launch the app, and in the bottom right corner, you will find the "Your Library" section.
In the upper right corner is a button with a plus; tap on it to start creating a playlist.
You can leave the default name or come up with your own title. Hit "Create."
Now, you can add the tracks you want to your collection. You will be offered some of the songs already saved in your profile. Or add your favorite tracks manually.
Adding a cover and description is not available on the mobile app.
Expand your collections as you listen to new albums and songs.
Additional Playlist Tools
In addition to creating collections and adding your favorite tracks to them, you can:
Bulk delete saved content. In the desktop app, open the playlist you want to clean up, press Ctrl (Windows) or Command (Mac), and select the tracks you want to delete. On the mobile app, you also need to open the playlist, but then tap on the three-dot menu and choose "Edit." Tap on the minus icon to remove unnecessary tracks.
Make the playlist hidden or editable for other users. By default, all your collections are made public, but other users cannot modify them. You can either allow outsiders to remove and add new tracks or make them completely private. These options are available in the settings.
Create folders with playlists. You can organize similar collections into groups to make it easier for you to work with them. Go to the playlist menu, click "Create Folder," and drag the titles you want into the album.
Create similar playlists. You can use one of your favorite playlists as a base for another collection. Spotify will create a copy of your list that you can continue to work with.
Listen to the playlist's radio. Based on your list of tracks, Spotify creates radios with similar tunes, among which you can find new interesting songs. It is available through the specific playlist menu in the desktop app (this feature was removed from the mobile version).
Delete tracks or entire playlists. You can remove individual songs from your collections or delete the whole group if you are tired of it.
For Advanced Users
For paid accounts, Spotify offers the so-called Enhance feature. The service provides one recommendation for every two songs you add to your collections. This way, you can add up to 30 pieces to your playlists. This feature can be activated separately for each list in your profile. You can also turn it off to remove all tracks added this way.
Do you create playlists on Spotify? What features do you use the most?