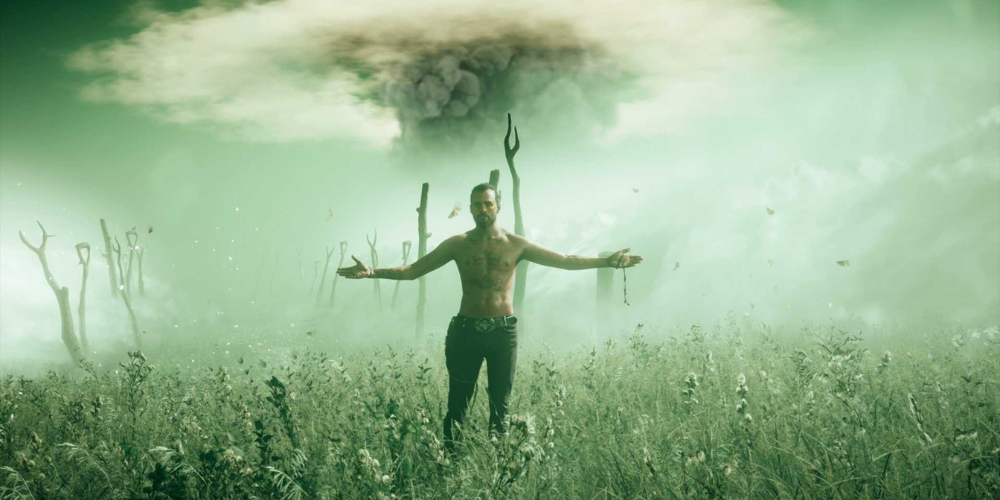 As an avid gamer, embarking on a thrilling endeavor in "Far Cry 6 — Joseph: Collapse" is a sublime experience. However, once you've pored through every vast corner of the Hope County post-apocalyptic wilderness and brought down Joseph Seed once and for all, where do you turn? In this comprehensive guide, we're delving into five of the best alternative games that share themes, mechanics, and overall ambiance with this groundbreaking title. Let's dive into the heart of the action.
1. The Last of Us Part II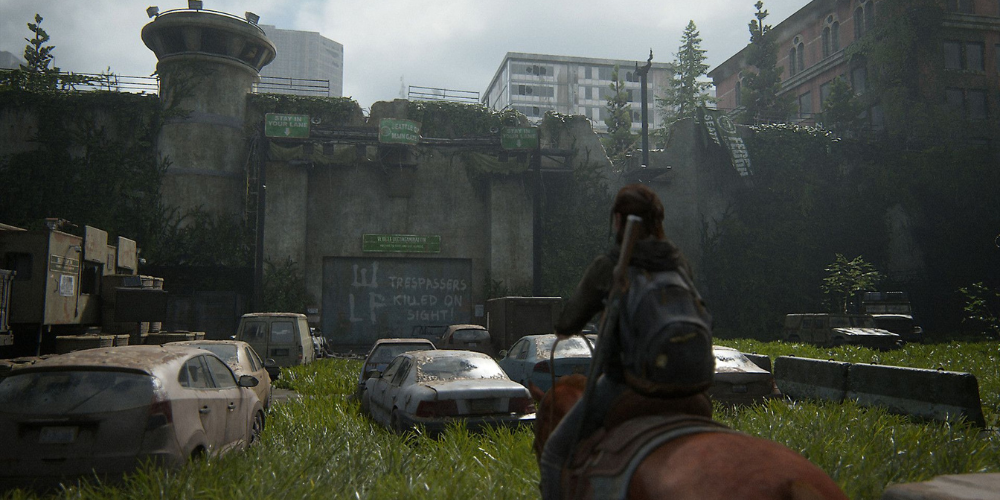 Intro
Following up a veritable classic in gaming, "The Last of Us Part II" meets and exceeds expectations in innovation and plot developments.
Gameplay, Story & Setting
"The Last of Us Part II" sets a grim post-apocalyptic ambiance, grounded in realism. The setting is a pandemic-ravaged world, overcome with a fungal infection that turns its hosts into aggressive, zombie-like creatures. The gameplay of this survival horror sequel is immersive, demanding a tactical approach and strategic use of the environment. Players get to control Ellie, the protagonist who embarks on a vengeful mission following a tragic event, and Abby, a physically powerful ex-Firefly operative who also navigates her own grueling course. En route, they encounter hostile infected ordeals, human adversaries, and unravel the intricate narrative. The game develops the protagonists' emotional depth remarkably, teaching lessons of empathy within the bleakness.
2. Metro Exodus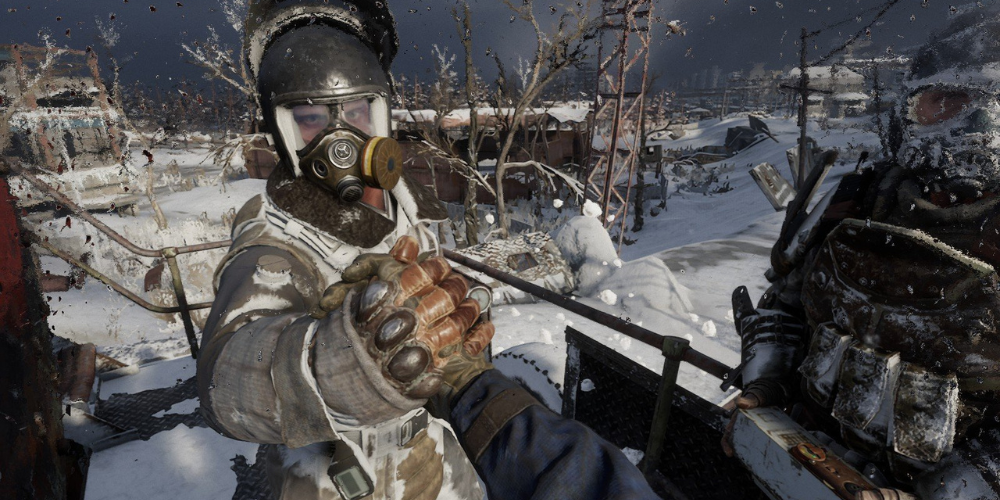 Intro
For lovers of post-apocalyptic adventures, "Metro Exodus" offers a gritty Russian tale of survival, exploration, and moral choices.
Gameplay, Story & Setting
"Metro Exodus" is a fusion of first-person shooter and stealth elements with a sprinkle of horror. Fallout's radiation effects and DayZ's survival mechanics seamlessly merge into the claustrophobic tunnels of the Moscow Metro and expansive wasteland. Players take control of Artyom, a ranger battling mutated creatures and hostile humans, in search of a habitable sanctuary outside Moscow. The game takes place over the course of a year, displaying atmospheric changes that dramatically affect gameplay and enemy behavior. "Metro Exodus" is not just about surviving but making ethical decisions that could affect your companions and your world's ultimate state.
3. Red Dead Redemption 2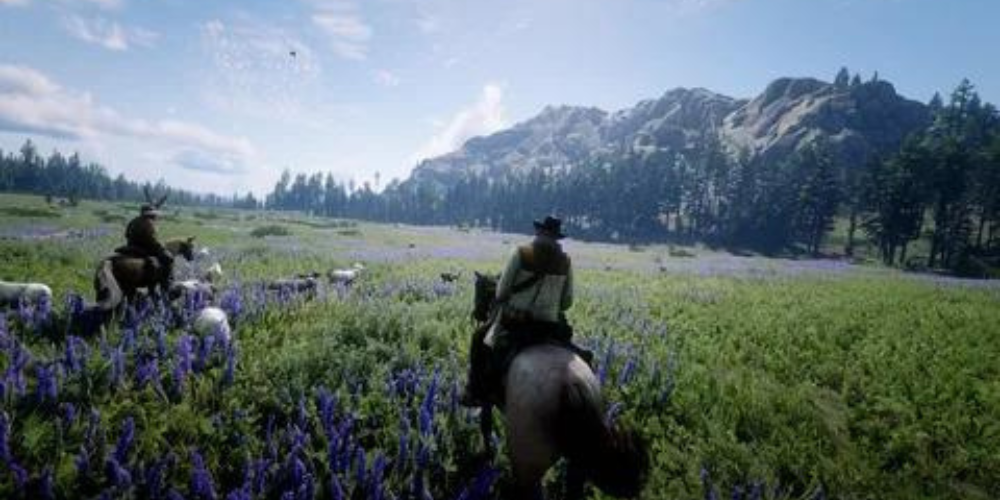 Intro
Seeking an engaging narrative following the path of an anti-hero in a lawless, volatile environment? "Red Dead Redemption 2" is the choice for you.
Gameplay, Story & Setting
"Red Dead Redemption 2" is an action-adventure game set in an open-world environment, taking place at the twilight of the American frontier. Players control Arthur Morgan, an outlaw forced to confront society's encroachment and his gang's fragmentation. Beyond the cover-based shooting mechanics and thrilling horseback chases is a world alive with opportunities and consequences. From the seemingly insignificant side activities to the morally-grey main narrative arcs, your choices shape Arthur's character and destiny. Much like "Far Cry 6 — Joseph: Collapse," it poses deep questions about morality, loyalty, and the cost of freedom.
4. Bioshock Infinite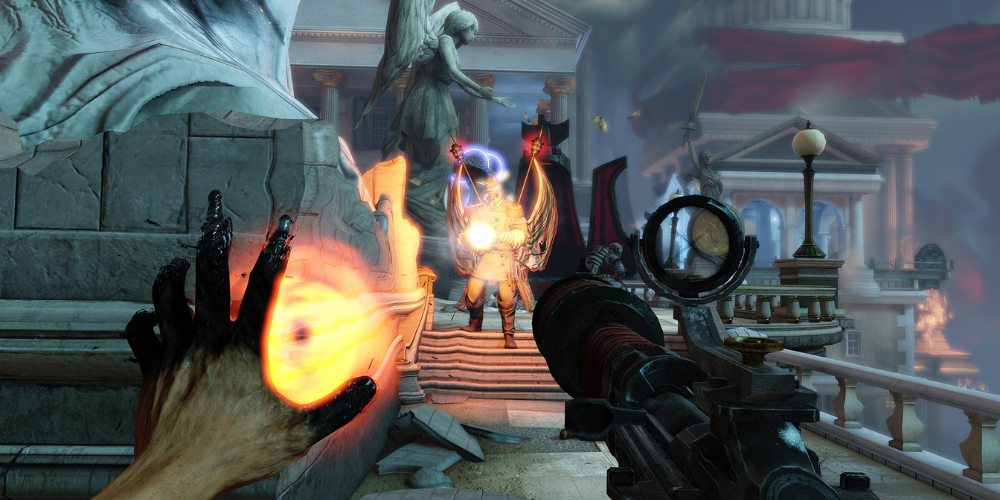 Intro
"Bioshock Infinite" is a spectacular single-player narrative shooter with addicting gameplay mechanics and an astounding setting.
Gameplay, Story & Setting
Set in the airborne city of Columbia in 1912, the game follows ex-Pinkerton agent Booker DeWitt on a mission to save a mysterious woman named Elizabeth. The gameplay blends first-person shooting with supernatural abilities, all within the dystopian paradise rife with political intrigue, religious extremism, and social disparities. "Bioshock Infinite" thrives in its intricacies, keeping players on edge with its unpredictable narrative shifts, rich character development, and dramatic revelations. Similar to "Far Cry 6 — Joseph: Collapse," it pierces the veil of idyllic views, unveiling grim realities beneath.
5. Days Gone
Intro
Gritty, thrilling, and unforgiving, "Days Gone" is an open-world action-adventure where danger lurks at every turn.
Gameplay, Story & Setting
"Dangerous beauty" is the central theme of "Days Gone," as players traverse through the stunning yet formidable Pacific Northwest two years post-global pandemic. You control Deacon St. John, a drifter and bounty hunter, carving a life in the lawless wilderness, battling Freakers (infected humans and animals) and hostile humans. "Days Gone" thrives on the unpredictability of its living world. Weather patterns, time of day, and vehicular management play significant roles in survival strategies. The gripping narrative deals with loss, regret, and hope, making "Days Gone" a captivating experience for "Far Cry 6 — Joseph: Collapse" fans.
In conclusion, these intense, gripping titles evoke similar thrilling sensations to "Far Cry 6 — Joseph: Collapse." Each offers unique elements, immersive worlds, and vibrant narratives that will surely satiate your gaming appetite. Exploring them will undoubtedly enrich your gaming experiences and keep your controller warm long after Hope County's familiar landscapes are far behind.